Little Pine Garnet Mine
Madison County, NC
July 6, 2006
Guriel Zeigerman
Guriel.z@gmail.com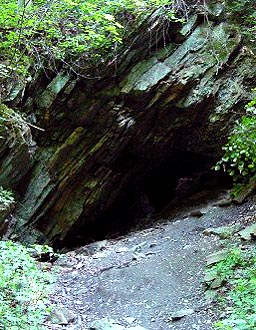 While on my camping trip to North Carolina, I planned to go on both digs with Mike and "the gang". We started out from the Bear Den Campground around 7am and made our way to the gas station just down the road from the Mine. I met with Virgil and everyone. We started wondering where Mike was and then he arrived. We all paid at the gas station and caravaned our way up to the mine. Mike was gracious enough to show us to the spoil piles and instruct us as to how and where to dig. Then, we went up to the adit and I attempted to make my way inside but I had horrible soles on my shoes so my dad and I decided to go straight to digging.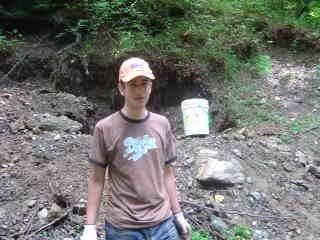 ME AT THE FOOT OF THE 2ND HOLE
Following Mike's instructions, we began to dig in about 3 feet and started to find, garnet, after garnet, after garnet. One after the other.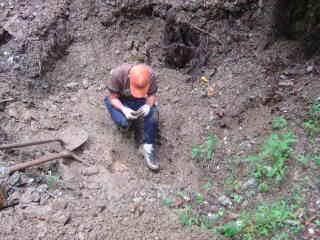 LOOKING FOR LOTSA GARNETS
The group from the adit came over later in the day and my dad and I had just hit the "sweet spot". Unfortunately, he broke his shovel and the tunnel into the ground was starting to cave, so we decided to call it a day!
Here are some cleaned but not polished garnets: