Ray Mica Mine
Yancey County, NC
July 7, 2006
Guriel Zeigerman
Guriel.z@gmail.com
While on my camping trip to North Carolina, I planned to go on both digs with Mike and "the gang". We started out from the Bear Den Campground around 8am and made our way to the Ray Mine. We ended up being the first ones there, and some dogs were trying to sneak some breakfast out of Virgil Richards.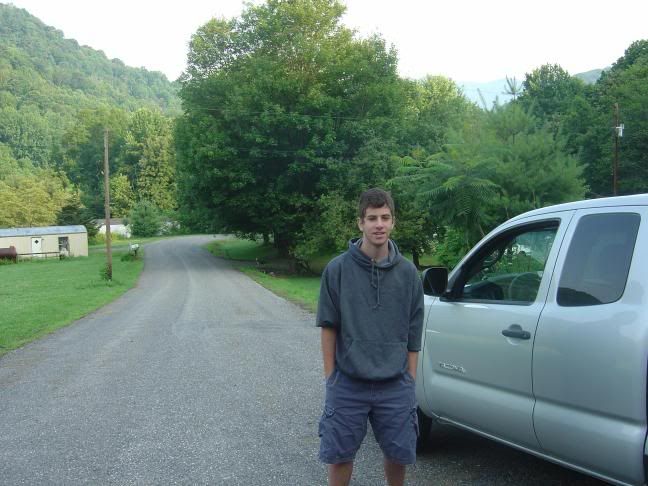 FIRST ONE THERE!!!
We all hiked up to the dig area and began to start splitting rocks. My dad and I then met up with Everett and we started digging into the side of the creek. Mike and Everett had made some waterfalls so it was easier to clean off your specimens while digging. We didn't find much that day, but it was still fun and I ended up learning quite a lot. If it wasn't for Mike's "gifts", I probably would have ended up going home with one small tourmaline, and I thank him for that.
Overall, I learned more than I ever would've reading books on this trip and it was nice to meet everyone that came even though we missed the cookout. It was a great educational experience!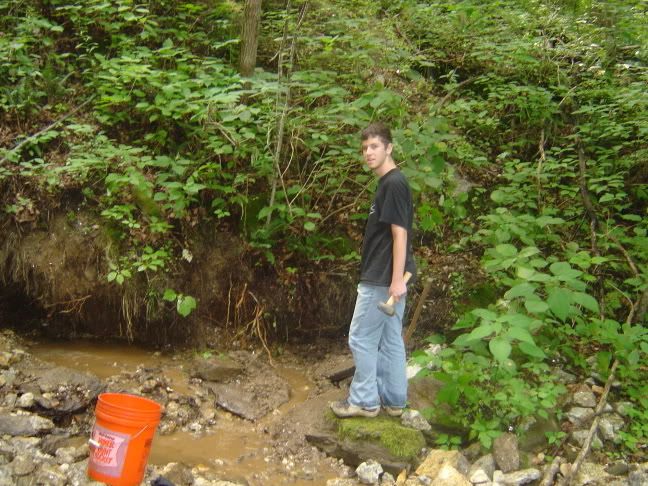 OUR DIG SITE
Mike, Everett, and a whole lot of other people I can't seem to remember the names of discussing something.