Rucks Pit Fort Drum Crystal Mine
Fort Drum, Florida
November 18, 2006
By Guriel Zeigerman (guriel.z@gmail.com)
Dad and I left the house around 5:30 A.M. and drove the 2 and 1/2 hours to Rucks Pit in Fort Drum, Florida. All the while expecting to see those nice and beautiful Merceneria Permagna clams with calcite. We got to the gates around 7:45 and met up with one other group of people already there. Eddie's Daughter (or sister, not sure) took the fee and let us in. The fee has now risen to $30 per person per day.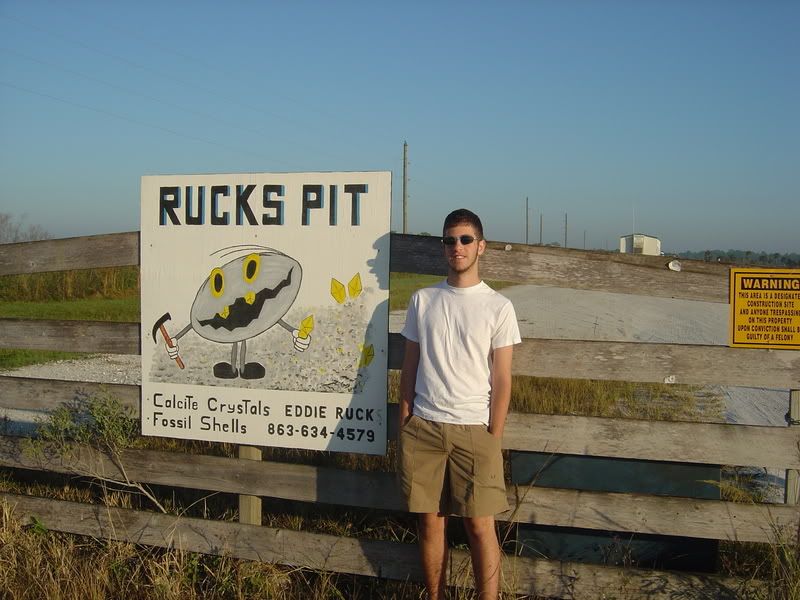 At the gates next to the sign with the talking clam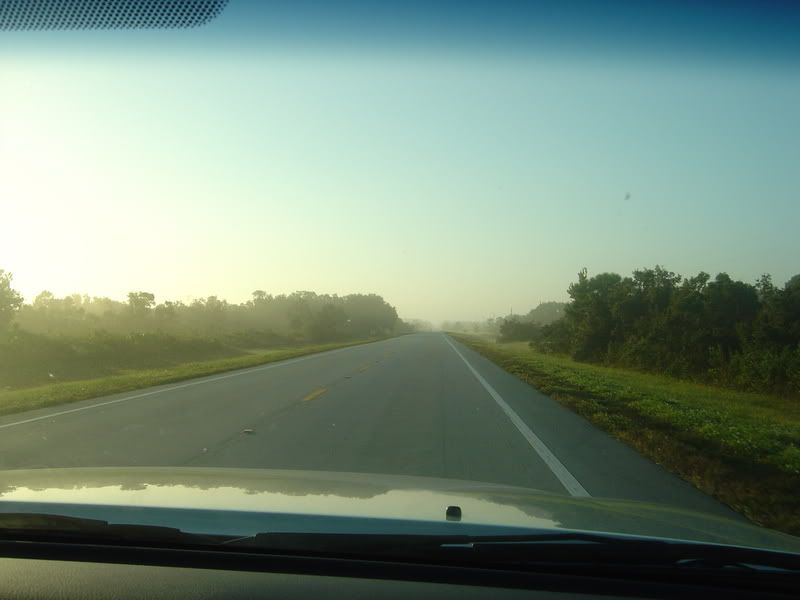 Driving down U.S. 441 into Fort Drum
Once we drove through the gates, we drove in to the parking area and were at a bit of a shock to see the area that we would be digging in. The pit itself has since been closed to the public but you can still dig for clams at the space they have provided. At first, my dad and I could not believe that such a space was what we would be digging through. They just looked like spoil piles, leftovers...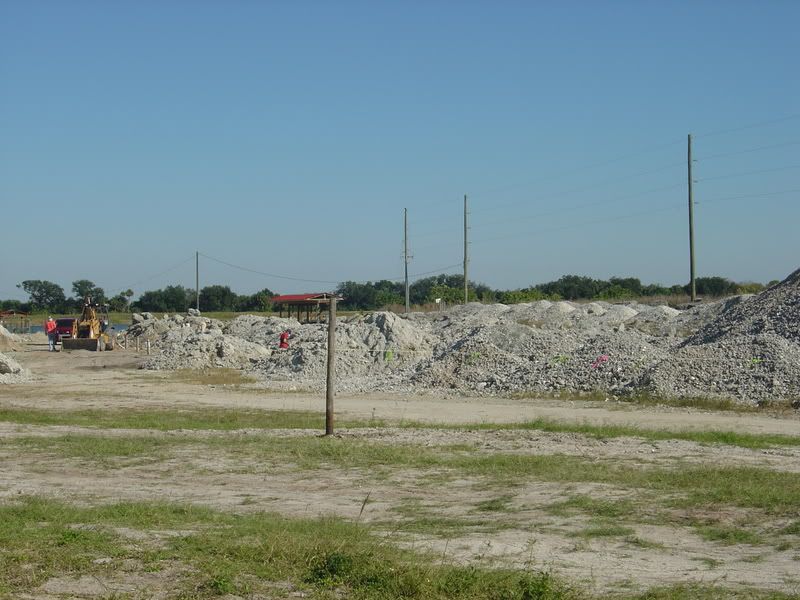 Right side of area that is set aside for digging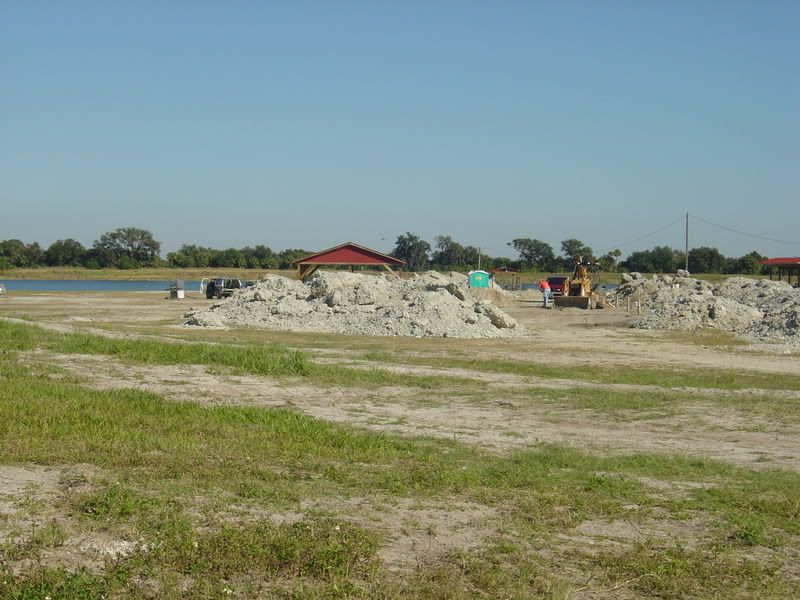 Left Side of Area set aside for digging
As you may have already noticed the red building on the left was the sign-in table for the open house and March and the building on the right is the Sluice. The reason the bull dozer is in the middle is because on of the water pipes for the hoses broke 15 minutes into digging. There are water hoses set up there so you can wash the rock you're digging through.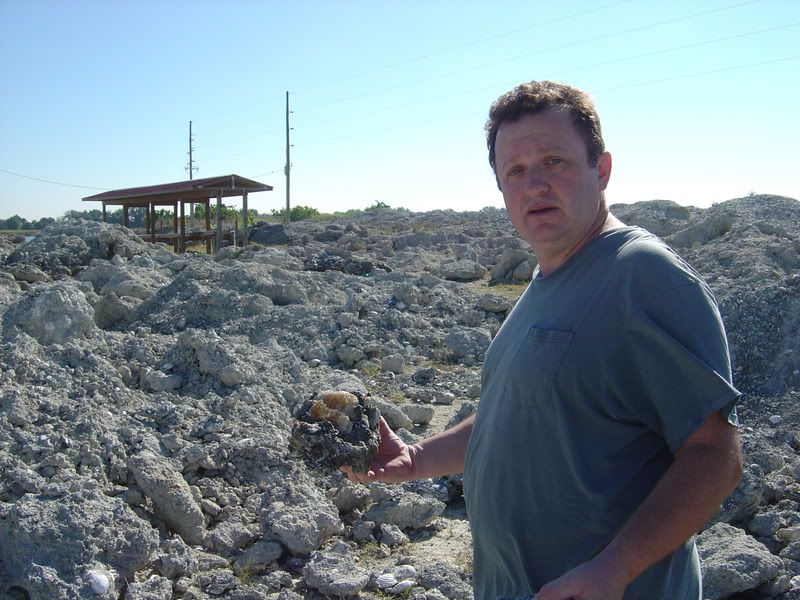 Dad in the piles
Dad and I pretty much just went to the digging. It is much harder to find the clams and even harder to dig them out. Most of the clams were in the horizontal position, and not living position. It is also hard to find which "boulder" was actually part of the Nashua formation. We managed to find one with a pretty decent clam but could not flip it over to get to that clam. We dug and dug throughout the day, and did not do so good. Those of us who went in March lucked out as we dug out better clams then rather than now. We left around 2:30pm and headed home. We got some halfway decent pieces but nothing special. Here are the results: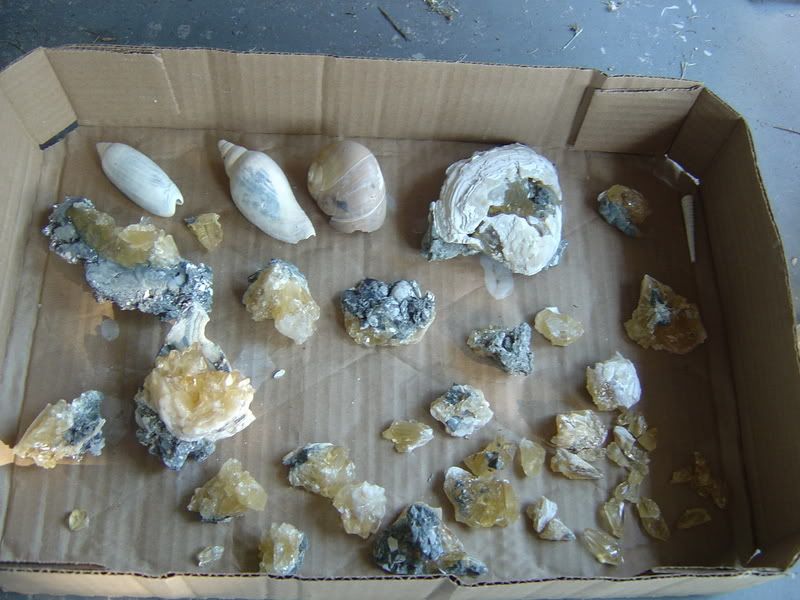 Lots of little pieces and some shells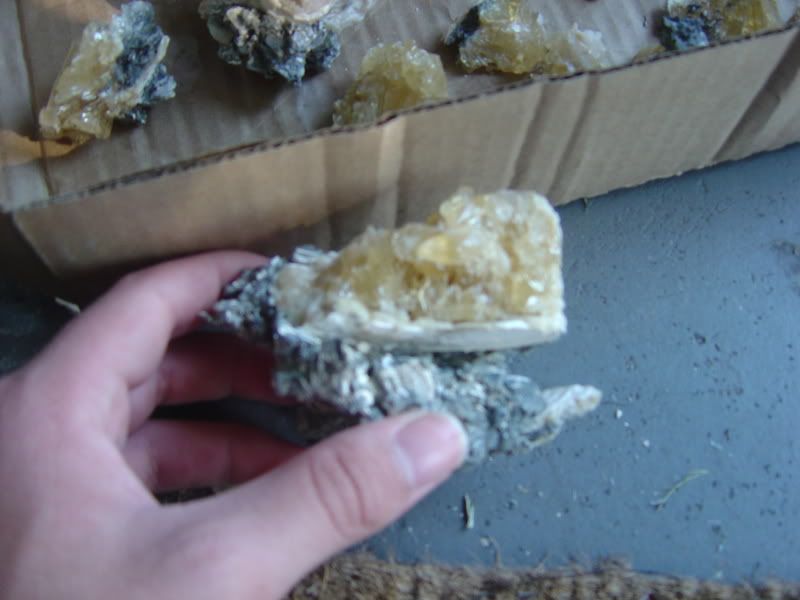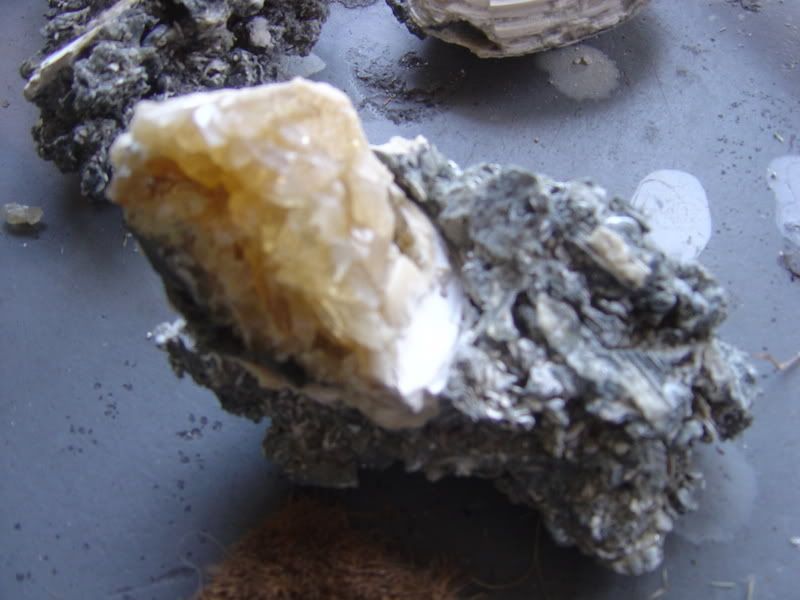 Probably one of the best pieces
Clams drying out in the sun